By Salisu Sani-Idris
Nasarawa State Pilgrims Welfare Board says the board was able to secured an accommodation closer to the Masjid Al-Haram for its pilgrims in Makkah as directed by Gov. Abdullahi Sule of the state.
The Executive Secretary, Alhaji Idris Al-Makura, made this known in an interview with the News Agency of Nigeria (NAN), on Sunday in Makkah, the Kingdom of Saudi Arabia.
NAN reports that it's the responsibility of state pilgrims boards to secure decent accommodations for their pilgrims in Makkah based on the arrangements with of the National Hajj Commission of Nigeria (NAHCON).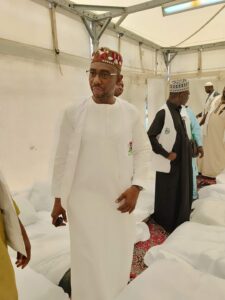 Al-Makura said the board, aside from accommodating its pilgrims in a five-star hotel, also engaged the services of the best caterers to provide well-balanced diet to its contingent.
"Nasarawa State is blessed now because of the governor we have in power in the person of Engineer Abdullahi Sule.
"I am not bragging, but you can go to the Nasarawa State pilgrims accommodation in Makkah to confirm by yourself.
"It's only Nasarawa State pilgrims that were accommodated in about 0.6.8 kilometers to the Masjid Al-Haram. That's less than one kilometer to the Haram.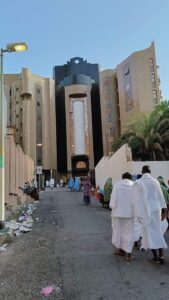 "There is no other state in Nigeria that is closer to the holy mosque than Nasarawa pilgrims and this was achieved because of the commitment of our governor and we will continue to put him in prayers for him to record more achievements."
The executive secretary called on all Nasarawa pilgrims to reciprocate the gesture of the governor by exhibiting good conduct throughout the hajj period from Mina, Arafat, Muzdalifah till they return to Nigeria.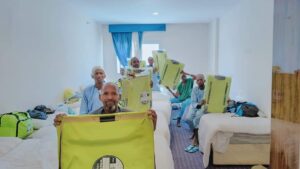 "Myself and the management staff of the board held a meeting with all the pilgrims and admonished them to continue to protect the image of Nigeria not just Nasarawa State.
"And they should exhibit a good conduct, they should stay where they ask them to stay in Mina, Arafat and Muzdalifah and also to avoid going to where they are cautioned not to go near." (NAN) (www.nannews.ng)
Edited by Vincent Obi