By Victor Okoye
The Initiator of Sam Oguche basketball tournament, Sam Oguche has promised to leave no stone unturned to ensure more growth and development of basketball in the country.
Oguche spoke to the News Agency of Nigeria (NAN) on the sidelines of the 2023 Sam Oguche/Bullet Energy Drink Invitational Tournament in Abuja.
He said that the goal of the tournament was to identify and develop more talents at the grassroots.
NAN reports that the tournament which dunked off at the magnificent Mo Basketball Arena in Abuja on Nov.13 is expected to end on Nov. 17.
According to him, "This is what we do every year. I had this same edition in Lagos last year but this year we decided to come to Abuja.
"We are just coming back to give back to the youth through basketball.
"This is the third edition and so far we have eight elite teams from outside and within Abuja," he said.
The former Nigeria Basketball International stressed that he was passionate about the growth and development of Basketball at the grassroots in the country.
"What keeps me going is the passion. Not just me, but I and many others who have been supporting the growth of basketball in Nigeria and beyond.
"I am impressed about the progress made so far as I have seen some of the kids who attended this tournament playing in the league team.
"For me, this is really good and it means that they are growing and the game is growing in the country as well," he said.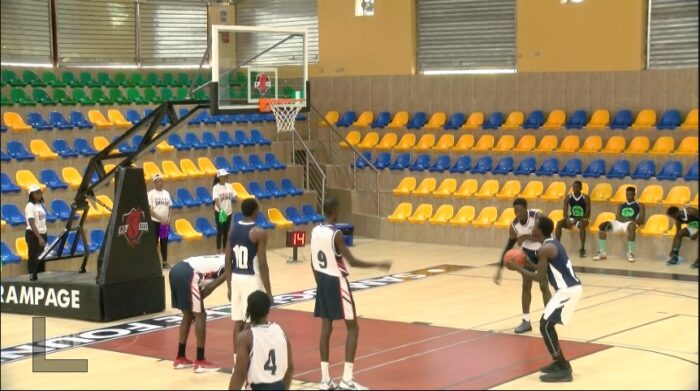 He urged basketball stakeholders in the country not to relent in their effort to develop basketball in the country, noting that the future had a lot of goodies for the game.
Oguche, however, urged the Nigeria Basketball Federation (NBBF) to be more deliberate in developing the sports at the grassroots.
"Honestly my take and how I feel for the growth of basketball in the country is that we can do better.
"There are a lot of things we are lacking ranging from facilities to grassroots initiatives and I think we can do better.
"The future is bright for Nigerian basketball because there are a lot of guys from the diaspora that come back and do what we do.
"I also think keeping league consistency by the Nigeria Basketball Federation can actually make basketball do better," he said.
NAN reports that results of matches played on Monday saw FCT Hard Rockers beat Bulldogs 80-75 in a pulsating opening game.
Also, 313 Warrior defeated Defenders Basketball team 78-70, while Mark Town Flyers out-dunked Plateau Peaks 79-66.
The winners of the tournament are expected to smile home with N1 million, while the runners up will pocket N500,000. (NAN)(www.nannews.ng)
=================
Edited by Nkiru Ifeajuna/Joseph Edeh